Wooden Flooring and The Reasons Why it makes sense for your Home or Business?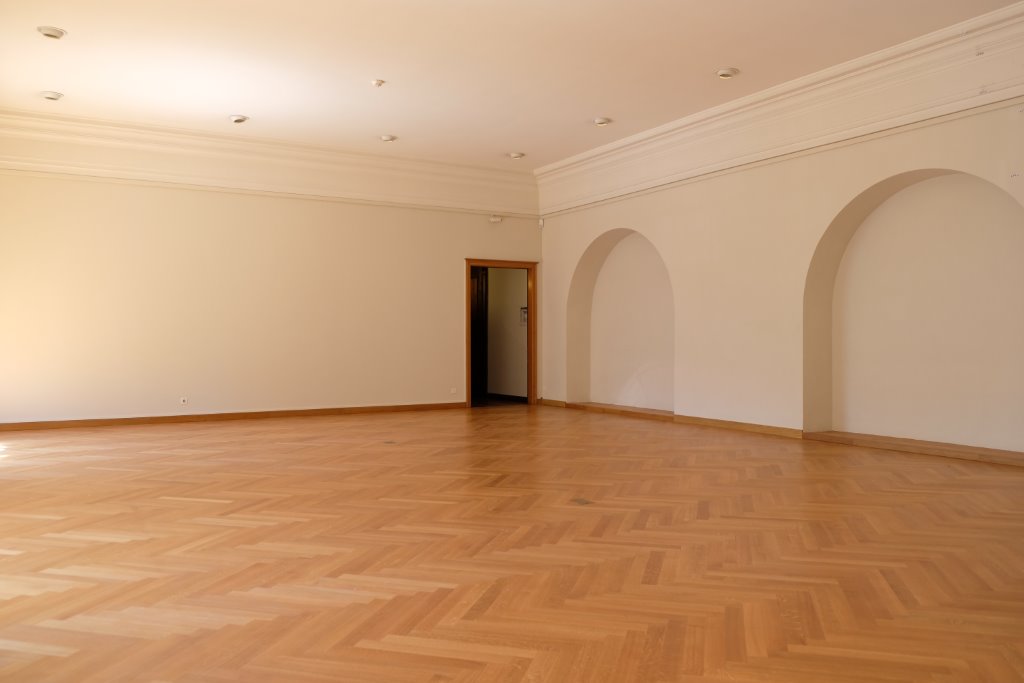 However, narrowing down your flooring alternatives can be challenging when there are hundreds to pick from. A room's function determines the type of flooring that should be installed. Therefore, it's crucial to get this decision right from the start to avoid spending extra money replacing the flooring later.
Hardwood flooring, for instance, is a classic choice for any space, especially the living room, where it will offer style while standing up to heavy use. However, selecting flooring for your bathroom necessitates a distinct set of considerations, such as locating a floor that can tolerate a high degree of dampness.
Wooden Flooring
Wooden floors are a luxury most people can only dream of having in their houses. Most people are eventually drawn to natural wood because it is comfortable to walk on, has a beautiful gloss, and comes in various brilliant hues. Hardly any other flooring option can compete with hardwood's timeless elegance and natural charm.
Historic luxury properties, such as palaces, often have original wood flooring. Even after centuries, it still appears incredibly high-end.
You might have observed that some older properties have wooden floors throughout the house, or at least in certain rooms. The instant people make such a substantial investment in wood, the value of their home's skyrockets. There are several benefits to installing wooden flooring in your home.
Read on about why it's a good idea for your house or office!
Improves the quality of air inside the building
One advantage of wooden floors is that they do not trap allergies like carpets. It promotes healthier air quality indoors, which is a significant factor in your decision. Hardwood floors are great if you or a family member suffers from allergies because they don't trap allergens like dust and pollen. These particles, which can include parasites, can be found in carpets. If avoiding allergens is paramount, opt for wood construction.
Constantly resolute and long-lasting:
Wooden floors are popular because they are strong and last a long time. Hardwood flooring can last a lifetime with proper maintenance, but it is not indestructible and can be scraped or dented.
Furthermore, natural items retain heat better than artificial ones, making them preferable in colder climates where alternatives like laminates, tiles, and stone floors can be uncomfortable. Because of their construction, Wooden floors are extremely sturdy and can withstand high traffic in homes and businesses.
Upkeep and Cleanliness
Keeping a wooden floor clean and tidy is a breeze. Clean-up after a spill or brushing up against dirt is much more straightforward on hardwood floors than on carpet. Right off the bat, this alleviates some of the stress associated with cleaning up after your kids or pets.
The hygienic benefits of wood floors greatly outweigh those of carpeting. Wood floors are ideal for households with pets and those with allergies since they do not provide a haven for parasites like fleas, dust mites, ticks, or spores that cause allergies. The ease with which a wooden floor can be cleaned also means that unwanted scents from pets or spilt drinks will be a thing of the past.
Eco-friendly
The strict regulations and modern timber harvesting techniques have made wooden flooring an environmentally beneficial option. Ecologically friendly hardwood flooring considers two additional factors: the type of wood used in its construction and its ability to be recycled.
Aesthetics
Hardwood flooring is unrivalled when it comes to class and beauty. It has a beautiful, natural look, is warm to the touch, and is very valuable since it ages gracefully and acquires a silver-grey patina. It is also timeless, never looking dated.
Durability
Both solid and engineered wood floors are exceptionally sturdy and won't easily scratch or dent. They are more pleasant to walk on in the winter because natural materials retain heat better than synthetic laminates, tiles, or stones. Although the low-to-no maintenance costs of laminates are enticing, the fact that they are constantly cold to the touch makes wood flooring the superior choice in the long run.
Adds value to your home:
Homeowners can expect a higher selling price for their residences if they have hardwood flooring instead of carpet. Many people who own their own homes avoid carpets that others have walked on because they believe that these carpets act as a breeding ground for allergens. Since they're considering buying a house, they should choose hardwood flooring rather than carpet. Therefore, installing hardwood flooring is a good investment if you ever need to sell your home.
Excellent expenditure:
Consider your financial constraints whenever you shop for flooring. You can pick a wooden floor that fits your budget, as there is a wide range of prices from which to choose. Adding wood flooring is a smart financial move whether you're a homeowner or a landlord.
Timeless appeal:
Hardwood flooring is popular because it has classic good looks that won't go out of style while you live in the house. Think back to the 1970s to see how quickly carpet, linoleum, and tile styles and colours may fall out of style. For generations, wood has been prized for its aesthetic value, and that will never change.
Conclusion:
There are many reasons why solid hardwoods should be your first choice when replacing your flooring. Wood floors are an excellent investment since they raise the value of your home, look great for decades, are low maintenance, and are easy to clean.