Teak Wood Interior Wall Panels- Transform Walls into Creative Expressions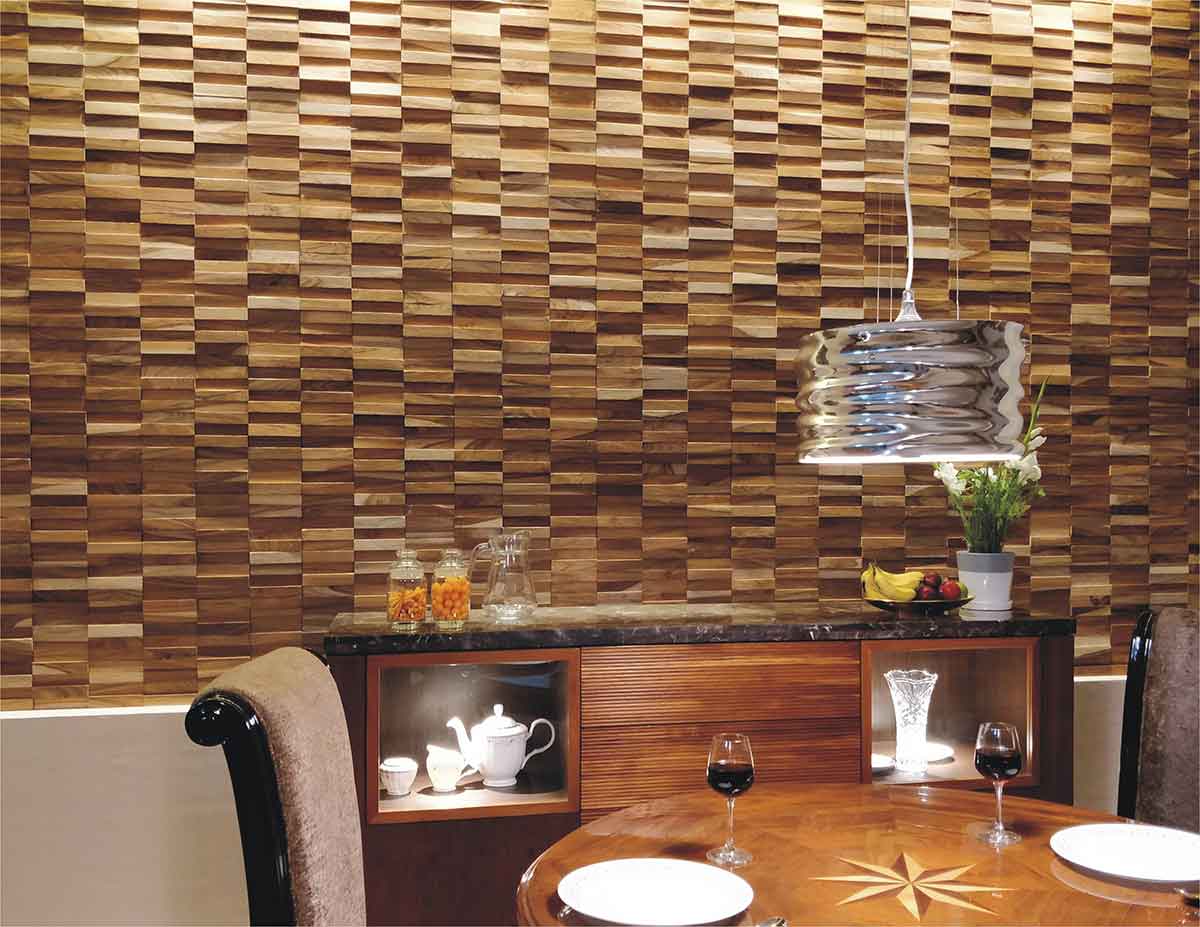 Transform your walls into creative expressions with Teak Wood Wall Cladding. The Interior wall cladding we are offering is made up of leftover scrap of teak wood. We up cycle it into creative wall panels, therefore not demanding cutting down trees, thus reducing the negative impact on the environment.
Natural Teak is probably the most widely used hardwood, due to its high environmental resistance, beautiful texture, strength and timelessness. We find our inspiration in the natural beauty of raw teak. Our collections are the natural development of creative thoughts and skills, born from a professional and creative force, supported by productive skills, as an evolution of exclusive craftsmanship. A team of architects and specialists collaborates in close contact with each other to develop and create innovative designs.