How to know which Wood Flooring is right for your Home?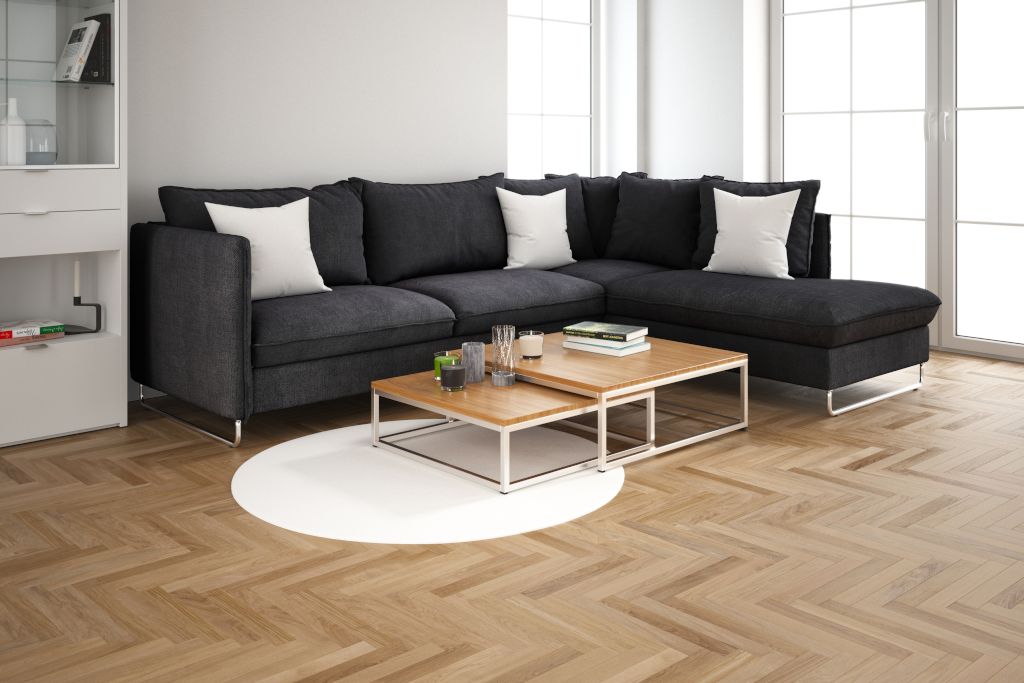 It's only possible to find something that compares to the elegance of a hardwood floor. Its grain and texture add an earthy coziness to every room in the house, whether it's the bedroom, the living room, the kitchen, or the hallway. Finely made wood flooring will add a touch of class and sophistication to any room in your home, whether a modern or classic design, regardless of the color, finish, or special features you choose.
Despite this, it's easy to feel overwhelmed by the sheer number of wood flooring alternatives. Here, we've produced a thorough guide that outlines all you need to know about wooden floors to help you make an informed decision and select the finest option for each space in your home.
What Is Wood Flooring?
Wood flooring is a broad term that encompasses both real wood and synthetic versions of the material. Wood flooring may be found in various looks, shades, and species, making it a highly versatile option. Solid wood and engineered wood flooring are the two most common varieties. As the name implies, the planks used to construct solid wood flooring are solid. The top layer of engineered wood flooring is natural wood, but underneath is a synthetic, reinforced underlayment.
Some of the vast varieties of wood flooring are:
Solid hardwood: It's made by machining a solid piece of wood and can be purchased either unpainted or stained.
Engineered hardwood: Wood veneers and plywood over a core of medium-density fiberboard.
Bamboo: This flooring option is twice as hard as oak because bamboo fibres are crushed under high heat and pressure.
Laminate: This option is widely preferred since it is trouble-free to set up and maintain and lasts for years regardless of the weather or other environmental factors.
Vinyl plank: These come in planks that look much like wood or tiles, making them ideal for high-moisture areas like bathrooms and kitchens. They are not only highly long-lasting but also very comfortable to walk on.
Wood-look tile: These are a stylish alternative to traditional tile or wood in the bathroom or kitchen.
Cork flooring: The tree's bark is peeled away to obtain cork, but a thin protective layer is left behind so that the tree may regrow. In addition to being a good sound barrier, cork floors are also naturally cushiony and thermally insulating.
Here are five things to think about when buying wood flooring:
The popularity of wooden floors has risen again. However, selecting the perfect one for your house can take time because there are many different types, colours, and surfaces to choose from. Here are five considerations for finding high-quality wood flooring.
1. Opt for Engineered Parquet
In addition to its superior dimensional stability, the resistance to humidity fluctuations makes engineered parquet an excellent option for wetter climates. It paves the way for more giant planks of uniform thickness, improving the floor's appearance and functionality.
2. Gluing or Floating Installation
One of the best ways to install a wooden floor is by gluing planks together. The method of fastening the boards to the substructure eliminates warping and enhances the reverberation of footsteps. In addition, it is highly suggested for properties with radiant floor heating. Do-it-yourselfers should choose the floating approach, which also facilitates more straightforward removal. This sort of backing, however, is much more susceptible to moisture and warping.
3. Varnish or Oil Finish
Oiled planks look more authentic and aesthetically pleasing. The oil goes deep into the wood, providing internal protection. This method is utilized to preserve the wood's inherent ability to breathe. Conversely, Varnish acts as a shield for your floor, extending its life and ensuring its durability. It's the more realistic option for high-end wood flooring due to the reduced upkeep required.
4. Look and Feel
Oak, walnut, teak, wenge, and many more species are just a few of the many types of wood used to make flooring. Pick a wood species and stain colour that harmonize with the rest of your house's aesthetic. Grays and neutrals are timelessly stylish. Consider the wood's grain and texture, as these factors will significantly impact the final look and feel of your space. You have the choice between polished and distressed finishes, among others.
5. Locating a Reliable Vendor
It can be challenging to decide between many wooden flooring suppliers. Expertise is a crucial factor to consider. Choosing the correct wooden flooring for a room requires a thorough understanding of its numerous characteristics, such as its dimensional stability, thickness, heat resistance, etc. With their expert knowledge and extensive experience, knowledgeable dealers can guide their customers toward the best possible purchases.
Conclusion:
If your wooden floor is lacquered instead of being oiled with hard wax, you will have to clean and maintain it differently. It is in your best interest to follow the advice in our extensive maintenance guide if you want your natural wooden flooring to keep its brilliance for as long as possible. This guide contains everything you need to know to care for your floor correctly.
Even though there are a large number of vendors of wooden flooring in India, only a select handful would be able to assist you in making an educated decision and seeing it through to completion, from selection to installation to upkeep. The sort of wood flooring that is best for you relies on several criteria, including the temperature in the area, your tastes, the dimensions and shape of the room, and the local temperature.